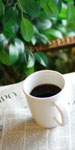 Real Estate News
Las Vegas New Home Sales. 2018
Las Vegas Homes hit 11 year high. According to GLVAR, this is the first time the median price of a single-family home has hit $300,000 since June of 2007, at that time the median price was $305,000. The median price of existing single-family homes sold in Southern Nevada peaked at $315,000 in June of 2006. Local home prices hit a post-recession bottom of $118,000 in January of 2012.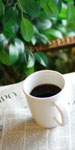 Real Estate News
Las Vegas New Home Sales. 2018
Production of New homes in Las Vegas priced under $200k is near non- existent. The base prices for new home development now is in the price range of 300k-$500k. Las Vegas real estate market as of 4Q17 the market is beginning to see less Las Vegas homes under $300k.
The average prices for Las Vegas new homes increased 7% from the fourth quarter of 2016 to the fourth quarter of 2017, and the average asking price of for-sale homes in a full 21% higher at $476,000, the highest point since 2007.
Las Vegas is a city that attracts migration with alot of people from southern California for many reasons a few being the California rising costs of housing, taxes and declining purchasing power. These reasons will continue to make Las Vegas Real Estate an attractive alternative to southern California home buyers, which will help in the continued growth of Las Vegas economy and Businesses.
There is a demand for Las Vegas new homes with new developments and more underway in 2018.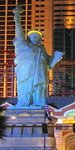 Real Estate News 2018
Top 10 Hottest Real Estate Markets for 2018
Las Vegas is ranked the #1 Best Real Estate Market for 2018 by realtor.com. Predictions are Median home price: $285,045 Predicted sales growth: 4.9% Predicted price growth: 6.9%.
Followed by
#2 Dallas TX #3 Deltona, FL #4 Stockton CA. #5 Lakeland FL #6 Salt Lake City, UT #7 Charlotte NC #8 Colorado Springs CO. #9 Nashville TN #10 Tulsa OK.
To determine the predictions for the best real estate markets of 2018, realtor.com's® economic data team took a look at the number of sales of existing homes and their prices, along with the amount of new home construction in the 100 largest markets. They also analyzed the local economies of each area, along with population trends, unemployment rates, median household incomes, and other factors.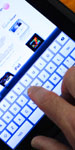 Real Estate News 2017
United States Housing Market Growing Extremely Fast
According to Zillow, the total value of all homes in the United States was 2 Trillion in 2017 and now in early January 2018 is now $31.8 trillion.
The cumulative value of the U.S. housing market grew at 6.5 percent its fastest annual pace in four years. In the early stages of the housing market recovery in 2013 the value of all U.S. homes rose 8 percent annually. Many cities are at record level. The U.S. Real Estate Market is growing extremely fast putting many cities at record level. In the past year, the price of the average single-family home in Seattle WA. has gone up 12.7 percent That's more than twice the national average of 6.21 percent Las Vegas home sale prices went up 10.6 percent from November 2016 to November 2017.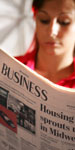 Real Estate News 2017
Landlords Get a Tax Break
Through a late provision added to the GOP tax plan, real estate investors may be on course for a multimillion dollar tax break.
The change would allow real estate investors to take advantage of a new tax break that provides a 20 percent deduction on taxable income for pass-through companies. A pass-through is a special type of corporate structure, popular among small business owners. These firms avoid the double taxation of paying corporate and individual taxes. Instead, taxes are applied solely at the individual level.